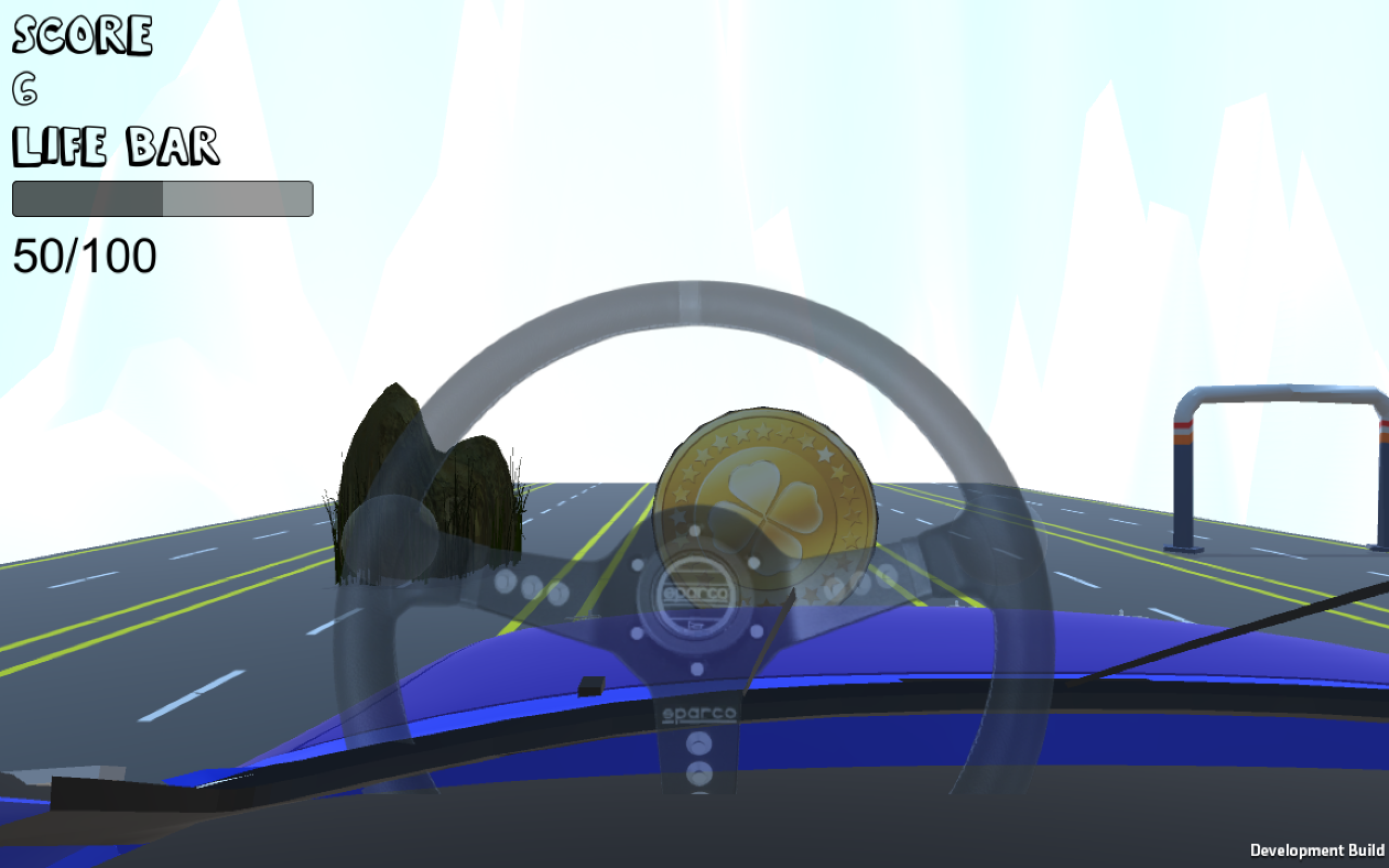 Racing Car
A downloadable game for Windows
We are the super racer!!!
just ride your car to win the coin !!!
just avoid your car to touch the banner !!!
just destroy the rock on your way !!!
you can use the steering wheel to control your car and then you have to avoid touching the obstacle and gain the coin when the life bar count down to zero the game would finish.

Install instructions
when you unzip the compress file, you will see the execution file. just run the file!!!
when the game start you can see the car run on the road and there are also three type of item on the road. one is the banner, you must avoid your car to touch the banner if do that you will be reduced some life point.Another is the rock, you have two choice one is avoiding your car to touch that and another is to swipe up to call out the sniperscope then push to shoot on the rock to destroy the rock and gain the life point. the last type of item is coin you have to gain that to increase your game point.